Fairbanks Soccer Club was established to raise the level of play in Fairbanks and give younger generations of players a pathway to college and the professional ranks. We seek to exhibit the highest level of soccer Alaska has to offer, so that high quality players can continue their development, motivated young players can have a goal to aspire to, and younger generations may learn from watching the game at a high level.
Fairbanks Soccer Club men's team competes in the Last Frontier Division of the United Premier Soccer League (USPL) and the women's team competes in the Alaska Conference of the UPSL Women. The UPSL and USPL Women are a national professional development league sanctioned by the United States Soccer Federation (USSF) and the United States Amateur Soccer Association (USASA). The league's competitive environment raises the standard of play by bringing a professional level of coaching and competition. We are proud to represent Fairbanks and be the northern-most representative of professional development soccer in the United States.
Fairbanks Soccer Club was founded in 2020 and the men's team competed in the inaugural season of the Last Frontier Division of the UPSL against teams from Anchorage and the Mat-Su Valley. The women's team was launched in 2021 to compete in the inaugural UPSL Women's Alaska Conference season against three teams from Anchorage.
FAIRBANKS SOCCER CLUB – 2021 LAST FRONTIER DIVISION CHAMPIONS!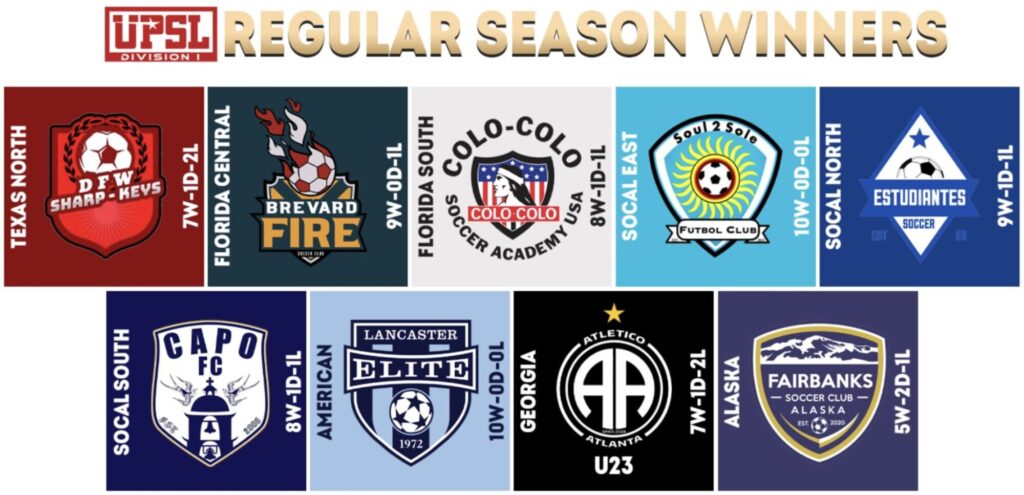 The men's team won the 2021 Last Frontier Division championship, the first in club history! Congratulations to our men's players and coaches for their efforts!
You can watch KTVF/Webcenter Fairbanks coverage of the championship-clinching win at – https://www.webcenterfairbanks.com/video/2021/08/17/fairbanks-soccer-club/
You can read Fairbanks Daily News-Miner coverage of the championship-clinching win at – https://www.newsminer.com/sports/fsc-wins-last-frontier-division-with-6-2-victory/article_cdd430d4-fd68-11eb-b3df-7f22ebf2a8ab.html